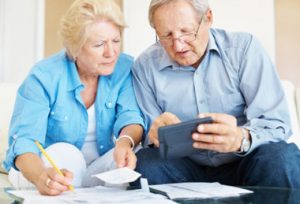 Sorting through mail, writing checks, balancing bank accounts, monitoring income and expense and organizing papers can be a tedious task. We give our clients peace of mind by helping them with these personal bill pay services.
Assist our clients sorting through all mail.
Balance all bank accounts and update registers.
Ensure that all household bills are paid in a timely manner.
Provide our clients with monthly account information including income-expense reports.
Provide our clients with an itemized income - expense spreadsheet
Provide our clients with an asset to expense ratio summary report when necessary.
When necessary, organize all tax papers and forward on to tax preparer. We also ensure that estimated tax payments are sent to the IRS each quarter.
Set up filing system to organize all papers our clients receive each month.
Monitor bank account activity to help identify any suspicious transactions.
Provide our clients and their family peace of mind.
See what our clients say about us!
Call us NOW at 239-772-2030 or use the form below to contact us today!